Matthew Kepnes, aka Nomadic Matt, is a well-known travel writer who specializes in budget travel. He inspires people to discover the incredible world we live in by revealing cheap travel tips and hacks, proving that anyone can travel cheaper, longer and smarter.
I've been following Matt for several years and have been inspired over and over again by his stories about living abroad, his travels all over the world and how he created his own travel empire that allows him to live his dream and travel the world full-time.
I had the opportunity to interview one of my biggest travel inspirations and couldn't wait to hear his answers. I asked him about my favourite aspects of travel – living abroad, long-term travel and dark tourism. In this exclusive interview with Nomadic Matt, he answers my questions.
What initially attracted you to travel? Was it the opportunity to learn about the history of the world? The chance to immerse yourself in different cultures, people and new ways of life? Or was it simply to experience the freedom of travel?
I think it was all of those things — and more! That's the joy of travel: it can be so many different things to each of us. For me, though, I find budget travel to be such a liberating tool for personal development. The freedom solo travel offers is unparalleled, and while I love the food and culture and history, it's the freedom to enjoy all of those things that really made travel so irresistible. With the prevalence of cheap flights and the ease of travel hacking, travel has never been so accessible. And that accessibility brings with it so much freedom. That's why travel is so addicting. It offers limitless possibilities!
Travel blogging changes the way people travel. When you visit somewhere as a travel blogger, you take in everything around you, absorbing as much as you can to use it for a future blog post. Do you think you can ever revert back to the way you used to travel before you started blogging as a business?
I think it's definitely challenging to just turn off the "blogger" mentality and travel. But I try to do it often. These days, when I visit a new country I try not to work when I'm there. Sure, I'll take some notes and keep up with emails, but I don't write new posts or create content when I'm abroad. That allows me to just enjoy the destination and soak it all up. I think doing that really lets me focus on traveling, and I end up creating better content when I get home because I've had a more in-depth trip.
Working while I travel is hard, and more often than not I'll end up doing neither of them well! These days, by giving myself a break when I travel I can not only get back to my backpacker roots, but it's a great break from the blogging world and gives me a chance to refresh and relax.
You spent time living in Taiwan and Thailand where you taught locals English. Did you move abroad to take advantage of Asia as a base for budget travel? Or did you move to experience life as a local in a foreign land?
It was a combination of a few reasons: I wanted to travel more, I wanted to live in Asia, I needed to make money, and I wanted to escape from my 9-5 grind in America. Teaching English overseas solved all of those problems! I was able to dive into a new culture as an expat and peer behind the veil curtain that stops most tourists. I was able to visit other countries, as well, and at the same time, I was able to make money.
I think teaching English is such an awesome way to see the world and gives teachers not only a paycheck but a gateway into a whole new world. Finding a job overseas is a great way to learn new skills and fill out your resume while still getting to travel and see the world. It's definitely a worthwhile path, either as a career break or a career itself!
Did you experience more culture shock as an expat than you did as an average traveller?
I think they are equally similar, though an expat might have to deal with more complications when it comes to the culture shock of learning the bureaucracy of a new country. Having to adjust to life in a new country can be tricky and challenging, as can meeting locals and making new friends. So, there are definitely some challenges there! Fortunately, with the rise of cheap flights and things like travel hacking, expats have many more opportunities to travel home to visit family and/or travel abroad to take a break from expat life. While there are definitely challenges, it's such a great opportunity that I think everyone should try it.
Personally, I've always found the culture shock of coming home after a long trip much more challenging than dealing with culture shock abroad. Post-travel depression is something a lot of travelers struggle with, and I think it's just as challenging as the struggles of expat life — if not more so!
How do you compare living abroad to staying long-term as a traveller in one country?
While I think both are great opportunities, living somewhere is much more different than just visiting for a long period. When you live somewhere, you need to figure out a lot about the destination: how do you get a bank account and a job? How do you pay your taxes and learn the language? There are a million and one considerations that the visitor doesn't have to deal with. By doing those mundane expat activities, you'll come to learn a lot about a destination and its people. Of course, long-term budget travel teaches many other important travel lessons and is equally as valuable. It all depends on hat you're looking for!
Do you think it's better for someone to live abroad or travel around the world as a tourist? Why?
I think it's impossible to say which is best because they both do different things. Living as an expat and getting a job overseas gives you a deep, nuanced picture of a single destination. You get to understand a single culture and learn what it's like living there. You make local friends and get a focused experience.
Traveling to many destinations gives you a much wider travel canvas to choose from, but you'll never get the same depth as you would if you were an expat. Even if you meet locals during your travels, you'll never get the same deep experience that an expat will get. So, it's hard to compare the two because they are both great! Each will teach you valuable travel lessons, and I definitely think everyone should try both just to see for themselves which path they like the best.
What did living abroad give you that you never would have experienced if you'd stayed in the United States?
Perspective. Living abroad gives you the chance to see the world with new eyes. Sure, it opens the doors to more travel but I think the added perspective is priceless. When I was living in Thailand I was able to spend time backpacking Southeast Asia, which was an amazing experience, but I think the new perspectives living abroad offered were fundamental in how I grew to understand the value of travel and how it changes the very way we see (and interact with) the world.
I know you've pondered living in Sweden. What is it about that country that captivates your heart?
Swedes are all about moderation and balance. Lagom is a popular word in Swedish, and it's the cultural concept they've built their society around. It just means being content and finding contentment in what you have. Life there isn't about amassing fortunes or working insane hours. It's about finding that balance, about enjoying life. They have great social programs that look after one another, instead of putting the individual first. Free health care, free university, great public transportation, amazing natural beauty, and a fun and lively nightlife make for an attractive place to live. Stockholm is one of my favorite cities in the world, and it's a place I never get tired of visiting. Sure, the winters aren't great but it's such a cozy country. Plus, it's a great base for exploring Europe, with cheap flights and trains right at your doorstep!
Dark tourism draws a fine line between education, entertainment and endangerment. So much so that sometimes people are willing to risk going into high radiation areas or profiting from death. What do you think about the world of dark tourism?
I think there is an important distinction to make between visiting recent disaster areas (like visiting a country right after a destructive hurricane) vs going to somewhere like Chernobyl. Chasing recent disasters does more harm than good. If you're not going to volunteer or help in some way, you're just putting more pressure on an already damaged region. Sure, go there after they've recovered to help the economy, but don't chase the storm so you can snap photos of the despair and post them on social media.
For places like Chernobyl, I think those trips can actually be rather educational. There are palpable lessons to be learned because the destruction is so long-lasting. Moreover, for the most part, it is those very communities that support such tourism, as it is often the only way for them to recover after such devastation. Of course, it's a complicated issue and everyone needs to weigh the ethics of their behaviour in each individual case. But as long as you are going somewhere willing to learn and where the local communities welcome you, then I don't see the harm.
What do you think about visiting countries that don't allow travellers specific freedoms, such as North Korea or Ashgabat in Turkmenistan? Would you ever visit one of these places?
I don't think there is such a thing as the perfect country, so it'd hard to judge other nations. Coming from the USA, a country with its own set of cultural and institutional flaws, it hardly seems fair to judge other countries. Of course, I support people having the fundamental rights and freedoms we all deserve, but I'm not sure boycotting places is the best choice.
Obviously, there are extreme examples (like North Korea) where I wouldn't want to go. But for the most part, I think visiting places with oppressive regimes or regimes who limit freedom (like China or Russia) actually does more good than harm. You get to interact with locals and bridge some of the cultural gaps. Only by coming together and connecting one on one will we all start to see that we're not so different. That doesn't mean I support those countries or agree with their politics, but rather that I see travel as a transformative experience that has the potential to overcome those issues and, ideally, bring people closer together.
In 2018 you started TravelCon. What makes TravelCon different from other travel conventions?
What sets TravelCon apart is that it's not just an event for travel bloggers. We have speakers who not only work in the travel industry but who are leaders in all sorts of other industries as well. SEO, marketing, accounting, journalism — TravelCon combines it all so our attendees get a much more nuanced experience. Our keynote speakers are also top-notch leaders in their respective fields, with Cheryl Strayed, Tahir Shah, and Tony Wheeler (the founder of Lonely Planet) headlining our 2019 event. To top it all off, we also pay our speakers which is something many other travel conferences don't do!
In short, TravelCon is the travel conference I wish existed when I was starting out. While there are definitely some great events out there for bloggers, I felt there was room to do something even better, which is why I started the conference. We had an amazing first year, so I'm excited to launch our second event, which I think is going to be even more epic!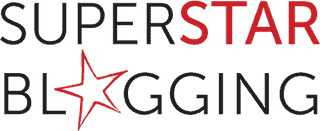 You're always on the hunt for a new venture. From travel blogging, co-owning a hostel and writing a bestselling book to launching FLYTE, starting up professional travel blogging courses and now a travel convention. What's next for Nomadic Matt?
For the most part, I think I'd like to focus on those projects and make sure they are as good as they can be. I admit I do love to start new projects but between all of these, I have more than enough to do!
That being said, we are hoping to organize more meet-up events in 2019. We've started a travel community called The Nomadic Network that now has almost 12,000 members. Our plan is to facilitate monthly travel meet-ups in cities all around the world. We hope to have all sorts of fun events, such as mixers, travel panels, and Q&As. A lot of people don't have a supportive community to keep them motivated to travel so we want to make sure everyone can join our group and get the support they need to make their travel dreams a reality!
More Information about Moving to Scotland
You May Also Like
JOIN THE NEWSLETTER TO GET MORE TIPS AND TRICKS THAT DON'T MAKE IT ONTO THE BLOG!